…AND you'll get that cool Dragon Flames "realistic fire-painting" video… FREE!!
You'll Blow The Socks Off ANY Paying Customer
and TRIPLE Your Investment Using
Just ONE Of My ELEVEN New
"Wicked and Wild" Custom Paint Secrets…
Or I'll Immediately Refund Your Money --
And GIVE YOU $10 From My Own Pocket.
That's right! My Promise To You Is Worth Cold Hard CASH. Use ANY ONE Of These Eleven "Big Dollar" Paint Tricks And You'll Finally Have The Chops To Start Making The Big Bucks Of A Professional Custom Painter!
In Fact, I Guarantee That You'll Earn At Least TRIPLE What You Paid For This Astonishing "Wicked and Wild" Videoset Using Just ONE Of These Eleven Secrets — Or I'll Rush You Back Every Penny of Your Purchase Price -
PLUS Another $10 From My Own Pocket Just For Your Trouble!
By Jimbo Curley
Prez, BAA Direct, Inc.
Dear Friend:
Want to know the secret to "big money" custom painting?
It's simple. Build your OWN collection of paint tricks. Your very own custom "bag o magic". A personal arsenal of stunning paint secrets that you can pull out of your hat anytime... rain or shine.
Because knowing just a handful of today's most popular paint styles will be your "golden goose" that continues to lay those golden eggs.
Just ask any one of today's hotshot custom painters and maybe - just maybe — he'll admit to you the honest truth. And the truth is this — he knows 10 to 20 "foundation" paint tricks - that's it. Everything he does is based on that. And you can bet he's depending on them day in and day out.
Receive A 12 Page Color Illustrated FREE REPORT!
(Your email fully secure and will NEVER be sold or given away.)
The "Hot-Link" to this cutting edge guide will be automatically emailed to you. Enter your info then check your email!
Look… I've been doing this for a long time and have used my own collection of paint tricks to literally make hundred of thousands of dollars. No bull. I absolutely LOVE it when I pull out one of my "never fail" tricks then watch a customer drool all over himself. Believe me… he pays me well — then happily rides off to absolutely humiliate his riding buddies with his new hot-looking ride.
So when you need to impress the hell out of a paying customer… make yourself immortal… and haul in some serious coin — you need to lean hard on these "ol faithfuls". Because when you have your own bread-and-butter secrets you'll suddenly…
Work Fast… Look Like a Hotshot Pro…
And Make BIG Money.
Serious big money. Mix and match a few of your tricks and whala - it'll be a new style every single time. It's a beautiful thing.
Listen — I'm about to tell you something you probably already know. Right now car-and-bike lovers all over this country are going absolutely wild for custom painting. They're slapping down wads of cash on the table like juicy slabs of prime rib steak.
And they all want just one thing — they want YOU to make them look as bad-ass as Jesse James and that motley crew on "American Chopper". And they're willing to pay you practically anything to get them there. Now's your chance.
What I'm getting at is this. It's high time YOU started building your own collection of custom paint secrets and get some of this cash rolling your way.
But here's the BIG question. Are you going to have to spend months… even YEARS… and gobs of money building up your portfolio of magic tricks? No… no way. Because I've got something here that's going to help you get up-and-running FAST — ELEVEN of the most popular "Wicked & Wild" paint special FXs being used today. The best part is that…
I Want YOU To See Them
All FREE If You Choose.
I'll even send you a FREE mega-cool "Dragon Fire" bonus video, (VHS or DVD… your choice), showing you "silhouette" graphics and realistic flame painting. It's yours to keep. But more about your free stuff in a minute.
Because this brand NEW "Wicked and Wild" videoset reveals eleven of today's hottest, most popular "big dollar" custom-paint secrets. These are the "sure money" tricks that use nothing more than paint and materials to do practically all the work. Very little effort… NO "artistic" abilities needed… and the payoff is huge.
Discover it all the easy way from one of the world's hottest "underground" custom painters - Larry Savi. When it comes to custom painting, Larry's been around the block a few times — maybe you've recently seen him with Boyd Coddington on "American Hot Rod".
He's considered to be a minor "god" in the deep "inner circles" of the customizing industry working "hands-on" on over 4,000 custom jobs. Many of them have won BIG at the country's most prestigious shows including "First Place" finishes at the World of Wheels… National T-Bird Show… All Ford Show… the Good Guys Nationals… Heaven Drags & More… Greenway… BOP Annual Show… Class Run to the Pines… and dozens more! His 1932 Ford Roadster custom job beat out thousands of competitors at the "LA Roadster Show" to get a special invitation to the 2002 Fresno "Autorama". For anyone who doesn't know… that's big stuff.
Larry's one of only a handful of "grass-roots" custom painters that rose through the ranks, learning ALL the most modern materials and tricks along the way, to become one of today's…
Most Sought After
And Award-Winning Custom Painters.
If Larry dropped over dead tomorrow I swear they'd have to erect a monument to him somewhere. Sure - Larry's "Sapranos-style" Jersey accent and quick temper makes it seem he'd just as soon break your legs as look at you. But it turns out that he has a soft spot in his heart for guys who want to learn custom painting. He's tired of seeing a few bigshots making ALL the bucks while the "little" guys are struggling just trying to figure this out. Believe me - there's plenty of money in this industry -- certainly enough to "spread-around".
The good news for YOU is that Larry's now willing to show you ELEVEN of the most popular, simple, and easy-to-learn tricks in a 3-hour "quick lesson" plan. "Wicked and Wild Special FXs" is powerful information that's a "must see" for guys who want to make money and have their work earn respect.
Here's just a taste of what Larry shows you:
Exactly how to use dazzling color-changing "Chameleon" paint. Normally it'd cost you at LEAST a thousand bucks for the paint alone, but Larry shows you how to lay down a stunning chameleon paint job for less than $20.
Which basecoat is absolutely necessary for your chameleon. It just won't work without this one secret and it's how you'll get your chameleon paints dancing and shifting between colors.
The super-easy and wildly effective trick to Double-Layered Marbelizing. Like I said - no "artistic" abilities needed — just a piece of "Saran Wrap" for a big time "wow" effect.
Which kind of basecoat you'll need to achieve the marbelizing color you want. Larry then shows you how to "soften" the marblized surface… even a simple trick to achieving a "flopping marble" effect.
How to properly spray a "knee-deep" Candy Basecoat and why you don't want to do this wrong. Easy to do when you know the trick.
A super fast way to get perfectly even multi-lines of a speckled "Water Drop" special effect using nothing more than a squirt bottle of water and a tack rag. You'll be blown away when you see how quick and easy this secret is.
How to achieve a dazzling "Heavy Metal Flake" that'll make you look like a pro — fast. Larry carefully explains exactly how to mix a "dry flake" into different clears and what you need to know about spraying it for perfectly even coverage. (No worries - Larry walks you through it all step-by-step).
How you can use a simple "basecoat" color to achieve a metal flake that's quicker.. uses less material… and is dramatically more stunning.
How to get a super-cool "Vreeble Crackle" effect. This is absolutely priceless and alone is worth the price of this entire video package. Spray on this special "crackle" material and you'll quickly get a raised "aligator skin" texture. You've got to see this to believe it.
How to properly apply and fade deep candies using intercoat clear and "House of Kolor" intensifier candies. Larry shows you the proper way to achieving a rich candy color and how to apply a simple "Candy Fade" between two colors. Easy to do once you see how.
The Card Masking trick for a wicked and dramatic "Kolidoscope" special FX. Use a plain business card, a few candies, and a simple criss cross pattern for stunning results that'll blow paying customers away. They won't know HOW you did it.
How to use a sea-sponge (or a simple kitchen sponge) and two-toned enamel paints to get dramatic "speckled accents". This is a simple trick you'll want to hang onto when you need impressive results fast and easy.
A simple airbrushed "Streaking Candy" FX that uses four candies and a "pearl white" basecoat to produce a wicked backdrop. Savi shows you which airbrush makes this work go fast and furious. Use this trick all by itself or as an impressive "ripaway" backdrop to other graphics. (Either way you'll look like a seasoned pro).
Spraying and cutting "spray mask" to get a "splat" special FX. Larry shows you exactly how to prep your backdrop graphics… how to apply and cut spray mask… and how to use the "positive" and "negative" cuts to assist in drop shadows, shading and more.
Using "frisket", a white basecoat, and a brilliant pearl to achieve "super-bright pearl" flames. You'll swear this color glows in the dark.
A simple "wham-bam" paint trick that uses two different basecoat colors and a simple flame stencil to add wild texture in minutes.
And a lot more. Flexible "plastic" tape-out secrets… exactly how to reduce and apply "Spray Mask" through a standard paint gun… unmasking tips for maintaining super-sharp clean edges… surface prep secrets to bypass common mistakes… a simple and inexpensive way to speed-up dry times… exactly which spray guns are necessary to get the job done right… simple "panel" design secrets for crisp, clean borders without pinstriping… overlapping, drop shadowing and layering tips… eliminating "lifting" and rough edges… which paints and materials to use and exactly how to mix them… and more. TONS more.
These are 11 secrets that most customizers had to practically kill for. But I'm NOT going to kid you — they're not for everyone. This is only for guys who want break into the advanced big-dollar side of this business by "building" their own collection of "must-know" tricks and secrets.
The best part is that you can learn them ALL quickly and without all the "artistic" nonsense and run-around. It's intensive instruction worth it's weight in gold.
Here's how to get your hands on this astonishing "Wicked & Wild" package right now.
So here's what you need to do immediately: Click on the "Buy" button below:

The price for this package is just $97 — a bargain considering that you can use this priceless info to earn thousands next week. Use your credit card.
But if you'd rather talk to an operator, you can call my office right now. Tell whoever answers you want the "Wicked and Wild Special FX" package. That toll-free number is:
1-888-665-6961, Dept. FX-77
Like I said, it's 3 hours and it's solid, intensive instruction. It's available on DVD. Use your credit card. Or, if you'd rather pay by check or money order, send in your $97 payment (plus $5 shipping: total $102) to: BAA Direct, Dept FX-77, 606 E. Acequia Ave., Visalia, CA 93292.
However you order, you'll be immediately rushed a BIG package of customizing goodies. You're going to discover what only a handful of highly paid custom painters currently know - and it's almost sure to piss a few of `em off. Because these are eleven of today's most sought-after… beloved… and guarded "cash cow" special FXs. It took other painters years (and a lot of crying and cursing) to figure these out. I can't blame them one tiny bit for being upset about it.
Take your time and watch "Wicked & Wild" carefully. There's no need to rush, because as part of my generous guarantee you've got a FULL YEAR to decide if you want to keep it or not. That's the most generous guarantee in the business. I challenge anyone else in this industry to put their money where their mouth is like this. You won't find it.
But I'm even willing to go still farther. This may sound crazy — but here it is. If you don't TRIPLE your $97 on the very FIRST job — using just ONE of these 11 custom paint secrets - simply send back your package and I'll rush you back EVERY PENNY of your purchase price…
PLUS Another $10 From My OWN Pocket
Just For Your Trouble.
Call me nuts, but that's how convinced I am that these 11 special FXs will be the beginning of something great for you. Sure, my accountant thinks I've gone off the deep end — but screw him. As an "e-hotlist" member of mine I totally trust your judgment on this. In fact…
I Swear These Secrets Will Be Like
Money In The Bank For You.
That's good for YOU… and it's good for me because I know you'll be back for more.
But WAIT - like I mentioned earlier, there's also a FREE "Dragon Fire" bonus video waiting for you. It'll show you exactly how to use four simple colors and a 2-cent piece of chipboard to create an astonishing tribal dragon-head with realistic looking flames. This "realistic-flame" look is becoming insanely popular. It's quick, dramatic, and gives you yet another hot new style.
You'll be able to paint this pro-level Dragon Fire graphic in 20 minutes or LESS and it'll look like it took you weeks of blood, sweat and tears.. You've got to see it to believe it. Normally I'd sell this for a LEAST $39 — but it's yours absolutely free. Keep it even if you later decide to return the package for a full refund… AND the $10 for your trouble.
Consider this "Dragon Fire" to be "Special FX Number 12" in your bag of tricks. Like I always say, as an "e-hotlist" member you'll get better treatment than EVERYONE else.
But you've got to hurry. I've added this "bonus" footage to the end of the "Wicked and Wild" show on ONLY 88 duplications and set them aside for "e-hotlist" guys like you only. I doubt very much they'll ever be ANY more produced. It's a "must-see", and I encourage you to click on the "Buy" button below...

or call NOW and order so you can get your free "Dragon Fire" video.
...or call right away.
I expect them to be gone in a couple of weeks… maybe less. After that you probably won't be able to get your hands on one. So hurry, okay?
Sincerely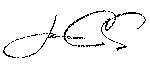 Jimbo
Prez, BAA
P.S. HOLD ON… I've got something more for you. It's a brand new audiotape I made with Larry Savi called "Tips For Setting Up Your Home Shop" and it covers a TON of subjects for guys who want to get into this and start making money as quickly as possible. Savi talks about pro tips to airbrushes... compressors... ventaliation... water separators... air hoses... where you should set up and where you shouldn't... the kind of guns you should consider... and a lot more. It's 45 minutes of critical information for anyone starting to set up a home shop. It's worth at least $29 but it's your's FREE when you order the "Wicked and Wild" package.
P.P.S. Okay… I just want to clarify what you'll get when you order right now. You'll receive Larry Savi's 11 pro-level custom paint tricks in "Wicked and Wicked Special FXs"... a ONE YEAR guarantee... a FREE bonus video "Dragon Fire" (yours to keep)... and that cool "Tips To Setting Up Your Home Shop" audiotape also yours FREE even if you decide to return "Wicked and Wild" for a full and fast refund of your purchase price plus the extra $10 for your trouble. You have to admit -- it's a mega-generous offer.
But there are only 88 of the FREE "Dragon Fire" bonuses to go around, so you've got to hurry. Call
1-888-665-6961 while your still thinking about it. I've told my staff to expect your call.

© OHP Direct, All-Right Reserved
Privacy Policy