Win Shows, Make Serious Money, Or Simply
Impress The Heck Out of Family, Friends, Even
the EXPERTS, Using The SAME Amazingly
Simple, Mega-Advanced Auto-and-Bike
Custom-Graphics Secrets That ANYONE
(Including YOU) Can Learn IN MERE HOURS!
If you're truly interested in painting the kind of custom-graphics that win shows, get noticed and earn mega-respect… then you simply MUST read on -- this may change your life forever! Because right now I have something so advanced and easy-to-learn that practically overnight you'll be painting and airbrushing the exact same kind of modern custom graphics being produced by only a handful of today's top customization shops.
Don't believe me? You don't have to -- because, I want YOU to prove it to yourself by giving you…
A "FREE PEEK" At This
Astonishing NEW Custom-Graphics
"Quick-Learn" Program
There's also a free video… yours to keep just for hearing me out on this. But more about that in a minute.
Here's what's going on: Most people who have any interest in custom graphics have heard of Bob Kovacs. He's a living legend, known throughout the industry as the "master" of the custom-paint-and-graphics world. He's literally flooded with requests to work on street rods, classic cars, import racers, mini-trucks, helmets, race bikes and Harley's. When it needs to be done right (and FAST) those "in the know" turn to Kovacs. His credentials are as good as it gets — he's known and worked with big names like… Elvis Presley… George Barris… "Big Daddy" Roth… Jesse James and his "Monster Garage"… billion dollar movie studios (yea, Kovacs has customized the Batmobile, the Green Hornet, and tons more)… Disney… even the Hell's Angels regularly come to Kovacs for his expertise. Why? Because he knows ALL the simple tricks to making astonishing award-winning custom graphics, OVERNIGHT, and without a lot of hassle. His highly respected work regularly appears in ALL the magazines and the biggest bike and car shows on the planet -- winning awards wherever they appear.
But Kovacs just laughs at all the hoopla around his notoriety. He insists that his award-winning auto and bike "art" is only about knowing…
A Handful of Simple Steps That ANYONE ,
Even Guys Who Can't Draw a Straight Line,
Can Learn Quickly and Easily
It's really that simple.
You see Kovacs knows that there are plenty of guys out there dying to learn custom graphics (especially the complex graphics of today) that don't want to spend years trying to "figure it out" by themselves. Worse yet there is simply NO BODY out there teaching this simple system… that is unless you want to hunt down and pay BIG bucks to some customizer willing to share his secrets (good luck with that one).
But finally, that's over, because recently Kovacs did something some people are calling crazy -- he "blew the lid" off long-held industry secrets on just how simple and easy it is for you to add amazing custom graphics to cars, trucks, cycles… anything!
And believe me, he's pissed off more than a few people in the process -- mainly the shops who want to charge $2,000 - $5,000 for custom work. But Kovacs says "forget `em". He insists that ANYONE who's interested should know this -- without a lot of fuss. This is "big league" instruction -- teaching you how to make modern "layered" graphics that have become so wildly popular today. In fact, Kovacs wants to show YOU that these three-dimensional multi-layered "over and under graphics" are a snap once you know the handful of tricks and tips to how it's done. It's not about being an "artist" or anything like that. In fact he insists that…
Creating Modern Pro-Level "Complex" Graphics
Has Absolutely NOTHING To Do With
Being An "Artist"
Listen… Kovacs comes from a hard-working background. He grew up with a pack of cigs rolled up in his sleeve and paint under his nails -- and he admits that he's never been formally trained in art. In fact, he's really more of a mechanic -- understanding how outstanding graphics are "built", step-by-step.
That's good news for you, because with his amazing NEW instructional package "Mojo Graphics" he's PROVED that anyone can learn these "steps" -- it's just not very hard. Forget about "getting inspired" or "finding your inner artist" or some crap like that. He shows you a straightforward, mechanical, step-by-step process (so simple a kid could follow along), where you'll learn to "build" award-winning custom graphics that will stun and amaze even the experts! "Mojo Graphics" teaches you the exact SAME process that Kovacs personally uses for his most demanding jobs -- where honors, trophies, and money are on the line. What you'll learn will blow you away! Because you'll finally understand how to "construct" the kind of graphics that'll get you serious respect and put money in your pocket!
Right now, if you're truly interested in getting to that "upper level" of custom graphics work -- the kind that'll have friends and family standing back in awe and bystanders asking "how many shows have YOU won", then you must see this. Now YOU can learn how to paint your own jaw-dropping, show-winning graphics in a matter of mere hours!
It's true… even if you've never had any art of customizing experience at all!
Make no mistake --"Mojo Graphics" is highly advanced instruction. You see, Kovacs DEMANDED that I take you "hotlist" guys to the next level. He's holding nothing back. This is info that will quickly allow you to start producing professional-level work overnight. Tribal Flames, wild overlaps, hovering drop shadows, dazzling highlights, graphics shooting over-and-under other graphics, inverted flames, insane texturing -- EVERYTHING you'll need to know to start creating stunning show-quality modern graphics. This is intensive training material that you simply cannot find anywhere else.
Mojo Graphics will take you to a PhD level of custom graphics. In a matter of hours, and without all the nonsense, you'll know the most advanced graphic techniques that'll have you winning shows, and breaking hearts. And believe me, once that happens, people will be coming out of the woodwork to pay you big-bucks for a few hours of your time.
Here's just a taste of what you'll learn in this amazing 3-tape (over three solid hours) "Mojo Graphics" video package:
The two ways to handle complex "layers" -- watch the reaction from friends asking "how the heck" you did it! Kovacs walks you through it all -- step-by-step -- to make even the critics blush.
How to plan a complex, "under and over" modern graphic -- quickly and without a lot of hassles.
Sure signs of "amateur work" and the simple steps to avoiding them. (Solid info that will keep you out of trouble and in the gold).
Tips to keeping the whole job inexpensive. You don't need a bunch of fancy equipment (Kovacs uses a $20 airbrush and a compressor).
What guys who KNOW look for in "show-winning" graphics and how to get there quickly and without problems (you'll hold secrets to truly award-winning work -- even most experts won't know how you did it).
The three simple ways to get the outline of your graphics (your first step) onto the side of a tank, car, helmet… anything. (This is simple stuff that doesn't require you to know a thing about drawing or art).
How to achieve dramatic "overlaps" using a simple candied basecoat. Easy to do but produces a "wow" from bystanders.
How to layout a plan to make the job go smooth as silk. (This bit of info will make the entire job easy, fun and mistake-free)
A simple, inexpensive (and little known) paint-mask option... very cool... that's guaranteed to shave hours off your project!
Laying out and blending "inverted flames" -- (Kovacs demos this using his buddy's PT Cruiser -- and it turns out amazing!)
The simple secrets to intensive multi-layered masking -- the ONLY way to get the kind of wicked graphics so popular today. (Forget about "pre-elimination" masking -- Kovacs walks you through a much simplier, faster way that produces better results --FAST).
The simple trick that will keep you from "scoring" your basecoat — something you NEVER want to do. Kovacs shows you the easy way.
A cool shortcut to achieving the EXACT color you want (and the easy trick to mixing that color the same way EVERYTIME).
A simple solution to "seal down" any lifting that occurs during unmasking. (This one trick will completely take the worry out of working FAST with multi-layered complex graphics).
How to achieve the richest color with the least amount of paint (these exact paint-mixing procedures will ensure you're laying down paint that's clean, flat and pro-quality.)
What you MUST know about your outside temperature and how to adjust your thinner/reducer to match -- critical stuff that's super-easy once you know how. (No worries, Kovac's walks you through it all).
How to easily eliminate "orange peel" and unsightly "surface pebbles" in one simple step. (This is huge information that will allow you to easily "side-step" BIG problems).
How to "blast back" any paint that has the nerve to sag on you. Even experts will be stunned when you pull this trick out of your hat.
Four simple "shields" that will provide immediate protection and allow you to work at your own pace without the risk of damage or unsightly "build".
Simple "blow-off" techniques for astonishing fades and blends. Kovacs shows you how to turn this so-called "advanced" graphics work into child's play.
Color variations to produce dramatic depth so "deep" you'll swear you'll see yourself ten years back!
An easy way to adjust the intensity of your color in one easy step (most hot-shots take YEARS to figure this one out -- you'll know how it's done in minutes).
How to use handcut stencils to produce dramatic texture and complex-looking design. In less than five minutes Kovacs shows you how to produces wild effecs that'll definitely get noticed.
The visual illusion you MUST watch out for when using pearls. Knowing this will save you tons of agony and have your graphics literally "dancing" in the sun.
A sure-fire way to avoid paint runs. Simple instruction that'll strip away any and all fears of "dripage".
How to easily add simple drop shadows to make your graphics look 3-dimensional. (So easy you've got to see it to believe it).
The simple "light source" rule that makes adding dramatic highlights (and drop shadows) a breeze. You'll know exactly where highlights and shadows need to be ("artists" go through 4-years of college to learn this simple concept).
How to add subtle dark candies to a flat basecoat to add dimension. Designers fool you into thinking this is tough -- it's not.
The simple tricks to adding definition to texture, dramatic shading tricks, and incredible depth techniques… all simple to do but it'll take your work from "hum-ho" to "oh-my-God" in less than 15 minutes.
A simple way to "melt-down" your colors for smoother blends and less surface flaws.
Tons of design tricks including the "mix-em-up" tip to keep the viewer off-balance and guessing -- it's what the judges like to refer to as "adding interest". (Kovacs shows you how it's done without all the BS)
Tons of secrets to fixing and avoiding mistakes -- it allows you to work without fear on any surface.
The "time and temperature" secrets you must know to get the cleanest, sharpest edge possible.
Why Kovacs insists you should "never panic" -- learn tons of new fool-proof ways to making every graphics job easy and FUN.
How to clean up ALL rough edges with a neat little "soft sand" trick that makes "wet sanding" on your graphics completely safe.
The big "ah-ha" on why you should extend drop shadows. It's all about proper planning — Kovacs shows you the way.
Four types of drop shadows and how to produce each one perfectly. Easy to do but the rewards are dramatic.
How to use masking tape and an "even pull" to create layouts with beautiful curves. It'll look like you took hours to do it, but it only takes minutes.
The one critical step you never want to skip before you add paint to any gun (this'll keep your paint creamy and easy to spray).
The simple pro-level secret to binding your "base graphic" straight into the surface of your bike or car. You'll create a "super-adhesion" that will never chip, crack or flake… ever!
When it's necessary to only use a "piss-coat" of intercoat-clear and when to lay down a heavy impenetrable urethane clear. Major info that will ensure your graphics remain thin and clean.
How to quickly and inexpensively achieve a "sheen" in your paint that'll have friends swearing you paid big bucks. (You've got to see what Kovacs does to a "Harley Vivid Yellow" — stunning… and easy).
A critical step you simply can't skip if you're clear-coating over pinstriping.
Everything you need to know about spray guns and (most importantly), which one you need to get the job done right.
How to achieve beautiful blends, fades, and "fog-ins" with a simple and inexpensive "mini-jet".
A simple tip to avoiding "blowing-over" color into unwanted areas -- without any masking.
How to use a cold version of the old school "hot lacquer" to achieve a smooth as glass surface (you'll quickly learn how to avoid laying down your paint too "hot" for that all important pro-level quality).
A simple "cross-hatch" paint pattern to ensure an even coat and a fabulous blend from one color to another (Kovacs shows you how easy it is by blending ice blue to purple to magenta -- cool stuff that you gotta see).
The dreaded 1/8" mistake that every graphics guy MUST know -- simple info that will have you easily dodging problems.
Paint "lift" miracle fixes -- when you see this little trick in action you'll understand why even experts consider Kovacs a master (and now you will be too)!
A nifty trick that quickly takes the "bite" out of masking material. It'll only take seconds but give you the protection you need.
Critical know-how to eliminating the kind of "show-through" layers that indicate rookie work. Super easy stuff that you need to know if you're serious about pro-level work.
The most important way to avoid "run and build" along the edges of your graphics. This one tip alone will put you light-years ahead of other custom graphic "artists".
A cool quick-fix to any "fish-eyes" that dare appear in your work. (Kovacs even shows you how to fix this in the middle of a fade).
How to produce the kind of blends, and fades that win shows. While others (even so-called experts) are struggling with blotchy fades, you'll be easily whipping out the kind of work that'll drive `em wild!)
Simple paint gun and airbrush techniques that'll have you working like a master in hours.
A neat little "twist and lift" that makes unmasking a breeze. (Even master painters don't know this one -- it'll keep you out of trouble during unmasking).
Pinstriping tips that give you a cool "freebie" crossover. (Looks tough, but it's really easy).
How to quickly achieve both "positive" AND "negative" images from ONE simple mask cut.
"Fool proof" quick-fix methods to avoiding and erasing all mistakes (you'll work quickly and without worry on ANY surface).
And much, much, more!
Look… I could go on for another hundred pages on what you'll learn… no kidding. This is "top of line" material intended for anyone serious about learning, (once and for all), how to produce complex-looking custom graphics. Yes, this material is mega-advanced, but Kovacs walks you through it step by step. In fact, you don't have to know ANYTHING about custom graphics to learn this. It's just simple and to the point information that'll put you in a position to WIN car, truck and bike shows or (at the very least) have you making bucks while knocking your friends' socks off. Believe me -- people will be begging you to do their car, bike, and helmet because they'll see the kind of amazing work you're suddenly capable of producing (but you'll know just how easy it really is).
But these advanced-level lessons aren't for everyone. You have to be serious about wanting to make award-winning stunning graphics. You bring the desire -- Kovacs will get there... quickly. This is for the guy who wants, once and for all, to be able to produce his own stunning custom graphics. Kovacs strips away all the nonsense and gives it to you straight, (if you know anything about Bob Kovacs, he's anything but subtle). He shoots straight from the hip with no bull. He wants to give you the very TOP LEVEL graphics instruction. Follow what he teaches, and I guarantee…
You'll Be Kicking Ass
Against The Custom Work
Of ANYONE On The Planet
It's that powerful.
Here's what you need to do right now: Click on the "BUY ONLINE NOW" button now and use your credit card to order this right now. It's completely safe (a lot safer than using your card at your favorite restaurant) and you're package will be shipped out immediately.

Or call this number TOLL FREE:
1-888-665-6961
(Ask for Dept MJ-77)
Tell the operator you want the "Mojo Graphics" video-set. The price for this amazing package is just $97 -- a complete STEAL considering that you're receiving over three hours of intensive instruction that you simply CANNOT find anywhere else. Or, if you want to pay by check or money order, then send your payment to:
BAA Direct,  Dept. MJ-77
4741 Madison Ave., Suite 200
Sacramento, CA 95841-2506
Your package will be sent out immediately. Watch it, learn it, and if you aren't 100% satisfied for any reason (heck... even NO reason), I don't want you to keep it. I'll even give you ONE FULL YEAR to make up your mind. If after twelve full months you aren't totally convinced this is the most COMPLETE graphics instruction on the market, simply send it back and I'll rush you every penny of your purchase price, no questions asked and no hard feelings.
This ONE-FULL YEAR
100% Money Back Guarantee
Is The Most Generous In The Business 
You just won't find a more reasonable offer -- it's exactly like getting a "one-year FREE peek" at this astonishing video-set!
But wait! I want to make sure you get MORE than your money's worth… so I also want to include a little FREE "thank you"gift I've included, on the end of Tape 3. It's a 30-minute BONUS I call "Ghost Flames". Customizers are already going absolutely nuts for this begging me for a look. (My camera man, who know absolutely NOTHING about painting graphics used this to add dramatic "ghosting" to his truck).
Here's what this astonishing video will teach you:
The three easy ways to achieve fabulous "image ghosting" that'll leave friends and bystanders gawking. (just ask them to please close their mouths).
The "2-minute" ghost flame. NO JOKE. You'll learn to produce professional-looking ghost flames in less than five minutes. This is one that's so easy and fast you've got to see it to believe it.
Quick and easy "knock down" tricks that allow you to adjust the your ghosting to any intensity you want.
The one "lighting" tip ALL new guys MUST know before they start airbrushing ghost images. (It's a little tip that will have you easily avoiding the most COMMON error in ghosting)
How to protect and avoid "contamination" of your ghost images. This one will instantly allow you to do pro-level work while others struggling to "get it right".
And a lot, lot, more. You DON'T have to be some custom painting guru with a paint shop to be able to do this. NO WAY. In less than an hour (and in your driveway) you'll pull off ghost-graphic stunts that'll STUN advanced custom-graphic painters. It's powerful information that'll put YOU on top.
This "Ghost Flames" tape -- in fact the entire Tape 3 -- is yours to keep as my FREE gift to you. That's 90 minutes of solid instruction absolutely FREE — yours to keep no matter what. This footage ALONE would sell for at least $75 on the open market, but I want you to keep it as my "thanks" to you just for checking out this amazing deal. I simply cannot get any more generous than this without losing my shirt. That's how confident I am that you'll love this package and won't want to let it go.
But there is a "catch". This special 30-minute Ghost Flames "add-on" is on only a very small number of tapes -- 76 to be exact. Those are the ONLY tapes in existance that have the free "Ghost Flames" footage (and I seriously doubt there will ever be any more made). and believe me, these will go fast. So hurry okay?

Sincerely,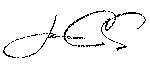 James Curley
P.S. I guarantee that "Mojo Graphics" will teach you -- IN A MATTER OF HOURS -- how to create today's wildest "layered" auto and bike graphics. This 3-tape, 3-hour set is intensive, advanced instruction, but it's broken down into simple and easy to learn steps that ANYONE can follow. Even if you've never had a single "art" lesson in your life you'll be able to do this. And right now you can now check it all out for FREE if you wish.
P.S.S. I've also got that free 30-minute "Ghost Flames" video. But there's only a severely limited number (76), so please do this while you have the chance.


© OHP Direct, All-Right Reserved
Privacy Policy