Why the Heck Would You Trust
This Semi-Crazy Outlaw to
Teach You All His Best (& Most Simple)
Tricks to Adding Professional-Level
Custom Graphics To Your Ride?
(DATELINE, Fresno, CA) –  You may have never heard of Bob Kovacs before, but serious car customizers sure have. Kovacs is a true insider — a "master" at adding graphics to cars, trucks, helmets, motorcycles, hot rods, mini-trucks, sport compact racers, dragsters, funny cars —  just about everything you can imagine – and he's been doing it for over 42-years.  His work is considered to be an American treasure – museum quality stuff that is quickly becoming more valuable than the vehicles they're painted on.
What's this got to do with you?  Plenty!
Because right now, Bob Kovacs is ready to teach you… in less time than it'd take to wash and wax your ride… how to create killer custom graphics just like a world-class customizer (who would charge you a couple thousand bucks for the job). The best part is you'll be able to do it yourself in a few short hours, and the entire pro-level custom graphics job …
Will Cost You LESS Than
A Cheap Set of Used Rims!
Here's the story: To say Kovacs has been part of the American customization scene would be an understatement. His work has been featured in just about every major auto, truck and cycle magazine. He's customized mega-famous Hollywood cars for "The Monkees", "The Munsters" "Dragula" and yes, even Batman's "Bat-mobile". He's painted for Disney, (ever notice all the custom work around Disneyland -- that's his...) and the personal cars and motorcycles of big-time movie stars. He's even still got a guitar-shaped check signed by Elvis Presley himself for custom work.  And the Hell's Angels — probably the most notorious biker club on earth — well, Kovacs helps custom-paint literally dozens of their Harleys. Talk about pressure. Think about having some 280-pound biker hovering over you while you paint on his most beloved possession.
But Kovacs takes it all in stride. Not a bead of sweat on his forehead. Why?  Because he knows his simple system is fool-proof. There's practically no possibility of making a mistake. The results are perfect all the time, every time. But the best part is…
Now This Simple
"Fool-Proof" Customizing System
is Available to You!
What if by the end of this weekend you had amazing jaw-dropping graphics splashed across your ride?  You know – the same graphics that have bystanders snapping their heads around in circles… the kind that'll make your buddies stay real quiet, in respectful awe, as you glide up. And the girls – don't forget about the girls. They'll all be crowding around wanting to know who's owns that ride. Well finally…
That Kind of Respect
Can Be YOURS!
Here's how you're going to make it happen: After years of keeping his mouth shut, (and believe me, ALL custom graphics guys are tight-lipped with their secrets), Kovacs has decided to blow the lid off the industry secrets. He's a rebel – always has been — and just doesn't want to play their little "game" anymore.
You see, Kovacs is getting old. He's 62, had open heart surgery about a year ago, and is still smoking a couple packs a day (his one last "vice"). He feels the time has come to hand-down his legacy to some younger guys. Forget about the strange "code of silence" going on in the industry —  that's all about money and greed. And believe me, as a young man Kovacs experienced the brunt of this "code" by being thrown out of more than a few custom painting shops. But he's a stubborn guy, a real bulldog, and stuck with it for years… picking up a secret here, a tip there… and taking his lumps along the way. It took a long time, but he's literally become an encyclopedia of customization tricks and tips.
And now he just doesn't want to see ANYONE go through what he did – especially for the guys who really want to learn this stuff. Good thing for you too, because Kovacs insists that, in a matter of mere hours, he can teach anyone how to add complex-looking custom graphics to their ride. No years of trial and error. No trying to "figure it out" as you go.  You can avoid all that mess and finally get only what you need to make your ride the envy of the neighborhood.
It doesn't matter if you can draw a straight line or have any art experience at all. It's not about being an "artist" – in fact…
You May Actually Be
At a Disadvantage If You've
Had Formal "Art" Training
Kovacs hates teaching guys straight out of art school because they try to over-complicate everything. It's all about keeping it simple and clean, and (he insists), you only need a handful of easy tricks and tips. That's it!
Finally learn the simple, down to earth system that will allow you to paint the kind of graphics normally reserved to only a handful of well-paid custom paint shops. And believe me, these shops will be screaming bloody murder when they hear about this new video package. It's cutting edge material that'll hit them in the pocket book. But as Kovacs puts it – the hell with 'em. It's time to get this into the hands of guys who really need it.
This system may be simple, but what about screw-ups? Are you going mess up your paint job?  No way!  Kovacs' step-by-step instructions are so easy that even a chimpanzee could follow along. (There's really only FIVE simple steps). Mistakes are NO PROBLEM since Kovacs "fool-proof" system actually EXPECTS you to make mistakes. Follow a couple simple rules and ANY screw-up can easily be "erased" without damage or worry.  You can customized with 100% confidence and, best of all…
It'll Look EXACTLY Like a
$2,000 Pro-Quality
Custom Graphics Job!
Look... custom paint shops want you to think this stuff is rocket science, but it's not. Once you know about the secrets (and there's not many) and a few simple tricks and tips, you'll be off to the races (or the car show). It's so easy you'll be scratching your head wondering why you thought this would be tough in the first place.
What about equipment — do you need all kinds of expensive equipment? Nope. You'll only need 2 simple pieces of equipment – super easy to get your hands on and inexpensive. In fact, the total cost to you, including the materials you'll need, is probably cheaper than most dates you've been on.
Like I said, Kovacs has been around the block a few times and knows ALL the tricks to keeping costs down while producing a professional graphics job worth well over two grand. But the best part is – you'll be able to do it yourself in your spare time over the weekend... that's it... a few hours!
Here's just a taste of the fast, easy and cheap tricks that'll make the whole job turn out pro-quality:
  Surprisingly simple short-cut secrets for pro-level results. Forget about the "expensive toys" —  Kovacs shows you his favorite super-cheap and easy-to-use choices.
  How to airbrush complex-looking graphics using ONE simple cardboard cutout.
  Easy paint-mix tricks the pros use to ensure a "smooth as butter" consistency first time every time.
  A one-step masking trick to get crystal-clear edges with no "fuzz" (most paint shops don't even know this one).
 The simple secrets to applying dazzling "candies" to make your base coat graphics look ten-feet deep.
  A simple "paint retardant" secret you MUST know before painting on a hot day – this tip will save you hours.
  Super-easy and quick ways to get wild special effects – it'll take minutes but look like you slaved over it for days.
  How to easily cover large surfaces with graphics like those seen in "The Fast & the Furious". (Better get used to hearing "how did you do that?")
Three "fool-proof" ways to transferring designs onto your ride… looks complicated but it's practically child's play once you know the secret.
  The easy tricks to pin striping perfectly straight lines (or beautiful curves around a graphic). In a few short minutes you'll look like a master.
  The one simple step that will make ANY mistake easily "erasable". Knowing this one secret alone will allow you to customize with total confidence!  (It's a trick the pro's use to work fast and without fear on any surface.)
  And tons more!  I simply don't have enough space to go into all that you'll learn.
Look… what you're getting here is HUGE. This package is so complete, it's like getting a college education in customization – in a couple short hours and without all the hassles. It's all meat… no fluff… no bull. Sure, if you had ten years and thousands of dollars to blow, you MIGHT (but I doubt it) be able to piece together this information, but why? Right now, once and for all, this is your chance to learn, in a matter of mere HOURS, more about how to customize your ride than 99% of anyone else out their – including the paint shops! You simply can't find this kind of intensive training material anywhere else – it's just not out there. Use it to paint your own ride (and impress the heck out of everyone), or make some bucks on the side customizing your friends' cycles, helmets, trucks and cars. It's amazingly easy… but what's really stunning is that…
You Can Now Take This
Amazing Video Package
For a FREE "Test Drive"
That's right. I'm so confident that'll you love this and won't want to let it out of your sight, that I'm willing to take all the risk.  I want to make this entire package available to you absolutely RISK FREE, so I'm backing it with a 100% money back guarantee. If you don't like it for any reason, (even NO reason), simply send the videos back in any condition, and I will rush you every penny of your purchase price, no questions asked, and no hassles. I'm even going to give you…
One FULL YEAR  to
Make Up Your Mind!
This is just like getting a full 12-month "test drive" for free. Take your time. Watch it, use it, and if you're not completely satisfied, return it for a full refund. I totally trust your judgment.
Here's what you need to do right now: Click on the "BUY ONLINE NOW" button now and use your credit card to order this right now. It's completely safe (a lot safer than using your card at your favorite restaurant) and you're package will be shipped out immediately.

Call this number TOLL FREE:
1-888-665-6961
(Ask for Dept KV-77)
And tell whoever answers you want Kovacs "5 Simple Steps to Killer Graphics". The asking price for this amazing package is only $97 (plus $5 shipping and handling) -- a true bargain considering all that you're getting. Use your credit card or, if you prefer to pay by check or money-order, then send your payment to:
BAA Direct,  Dept. KV-77
4741 Madison Ave., Suite 200
Sacramento, CA 95841-2506
Your package will be shipped out to you immediately – no delays. But wait… I want to sweeten the pot a bit more and give you "Wild Vinyl" absolutely FREE. This incredible new video (worth $69 on the open market) will show you everything you'll need to know about designing, preparing and applying the kind of vinyl graphics made so wildly popular by movies like "The Fast and the Furious".
This is a super easy and inexpensive way to add style to your ride fast – but you first need to know the secrets to HOW it's done. This video will teach you ALL the insider tricks on how to create the wildest look imaginable – and have it on your ride literally OVERNIGHT! It's easy, fast and super cheap and this video is yours to KEEP, even if you decide to return Kovacs' "5 Simple Steps to Killer Graphics" for a full refund.
There's just one "catch" – I've only produced 88 of these bonus "Wild Vinyl" videotapes and I don't expect to dupe off any more. It's a "first-come first-serve" deal, so you've got to respond right now if you want one set aside in your name. This free video will be rushed to you immediately along with the rest of your package, but you must act now. You'll be glad you did.
           Sincerely,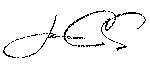 James Curley
           President, BAA Direct
P.S.  Hold on… I want to give you one more thing — "Making Money Customizing" audio tape. You see, Kovacs let me tape him spilling his guts on the phone about how to break into the customizing business. It's solid gold "insiders" information that'll give you valuable hints and tips on how to make money (lots of it) customizing vehicles. This audio tape, (worth at least $29), is yours to keep FREE just for checking this out. Consider it a little gift from me.
P.S.S. I just want to clarify what you're getting here. Your order will include the new two-tape video package "5 Simple Steps to Killer Graphics", PLUS the "Wild Vinyl" videotape and the "Making Money Customizing" audio tape. AND you get a full ONE-YEAR guarantee on the entire package, but the "Wild Vinyl" video and the "Making Money" audio tape are both yours to keep no matter what! I just can't get any more generous than this! But hurry, there's only 88 of the FREE "Wild Vinyl" tapes available. So do this now, while you're thinking about it, okay?  Oh, and check out what guys who know are saying about Kovacs new instructional package:
"Amazing. I airbrushed a wicked tribal flame across my truck and it was easy. I did it over a weekend and everyone loves it, especially the ladies!"
— D. Alverez, Central Valley, California
 "...Easy, fast and hella-fun!"
— D. Baumgartner, Milwaukee, Wisconsin
"I don't know why I thought this would be hard. I did it myself, saved a couple of thousand dollars, and it's exactly what I wanted!"
— D. Polifka, Charleston, South Carolina
"Last weekend I earned an extra $800 doing what I learned from Kovacs videos. Thanks Bob."
— M. Lanstrom, Paso Robles, California

"...Wow! Turned out like a pro did it!"
— E. Burdland, Minneappolis, Minnesota

© OHP Direct, All-Right Reserved
Privacy Policy