Discover Simple... Inexpensive...
and Easy-to-Learn Body-Paint ...
Graphics Secrets From One Of Today's
Most Award-Winning "Underground"
Custom Hot-Shots!
With almost NO effort (and very little expense), you'll pull-off body,
paint and graphics tricks that will shock and delight your family, friends and
even experienced painters.
In fact... you'll know in HOURS what
it took experienced customizers YEARS to learn.
And the BEST part is that now you can see it all for FREE if you choose!
From: James Curley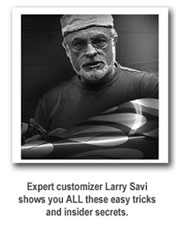 President, BAA Direct
Dear Friend:
Are you interested in knowing the easy-to-learn customizing tips and tricks that will allow you to absolutely stun... amaze... and astonish anyone who happens across your custom-ride?
Well I've got something here that will show you how it's done WITHOUT expensive equipment... complicated materials... or years of trying to "figure it out".
In fact, if you're like most guys, you'll be absolutely blown-away at how easy this can be. But the best part is...

You Can Learn
All My "Latest" Custom Secrets
For FREE If You Choose
Here's what's going on: Almost a year ago I received an evening call from a guy named Larry Savi. He said he read all about my little company in a street-rod magazine and wanted to "help-out" with his vast knowledge of custom autobody, paint and graphics.
The hour was late and I was skeptical.
Understand that I've been able to rub elbows with some of the most recognized, talented and respected custom-graphics painters on earth. I'm talking about world-class customizers who make Hollywood big-shots, the Hell's Angels and even Jesse James look good. So -- with all due respect -- when I got a call from Larry Savi, my first thought was "Larry who?"
Boy...
Am I An Idiot.
Because it turns out that Larry Savi is considered to be a minor "god" in the deep "inner circles" of the customizing industry.
Over the last 25 years he's been hand-restoring cycles, street rods, and specialty cars... including a 1929 Roadster "Silver Bullet" (built by "Little John" Buttera and Boyd Coddington)... Mario Andretti's 1992 Indy car... and hundreds of "classic" show cars and bikes.
He's personally worked "hands-on" on over 4,000 custom jobs, many of them winning BIG at the country's most prestigious shows including "First Place" finishes at the World of Wheels... National T-Bird Show... All Ford Show... the Good Guys Nationals... Heaven Drags ... More... Greenway... BOP Annual Show... Class Run to the Pines... and dozens more!
Just recently his work on a 1932 Ford Roadster beat out thousands of competitors at the "LA Roadster Show" to get a special invitation to the 2002 Fresno "Autorama".
Larry is simply one of the finest "hands-on" specialty customizers on earth -- and he regularly proves it by landing "Best of Class" ... "First Place" ... and "Best of Show" time after time... after time.
Heck, this guy's work is so trusted that reps from multi-million dollar paint-and-equipment corporations regularly come to Larry to "field test" their auto and bike products. He's nothing less than a body-paint-and-graphics genius. A friggin'...
Walking Encyclopedia of
Customizing Tips And Tricks.
Okay, so like I said, I'm an idiot -- but I'm not stupid. I had the sense to ask Larry for a few tapes of his work. Nothing special, just some rough footage to give me an idea of what this guy was all about.
What I Received
Blew Me Out of The Water!
Larry sent me a virtual goldmine of instructional video-footage showing exactly -- step-by-step -- how he transformed a beat-up Harley "Sportster" from an ugly, half-painted and raw-metal hulk, to a stunning custom-painted "show-stopper" . He demonstrates everything -- prep... filler... custom paint... and of course the stunning final graphics... in simple and easy-to-follow straight-talk.
Now granted, the footage is shot "bootleg" style from Larry's own custom shop, so it's not going to win any Hollywood cinematography awards.
But screw that -- the video is clear, the audio is good and the instruction is nothing short of amazing. This is ALL solid meat. There's NO fluff. Just simple, real-world custom body, paint and graphics secrets from a true customizing "master" . No bull... you've got to see it to believe it.
I had the original footage edited down to an intensive and compact video-set I call "Firestorm". This is a true masterpiece for anyone interested in learning the simple "insider" secrets to body-paint-and-graphics creations.
Here's just a taste of what you'll learn in this incredible DVD package:
A little known but powerful trick for "tri-layering" white pearl. Larry shows you the simple steps to amazingly brilliant white pearl with almost no "build" and very little effort. This one demonstration alone is worth double the price of this entire package.
Easy and inexpensive prep secrets for any factory-ordered sheet-metal products. These are tips you MUST know this before

painting on any raw metal

"after-market" specialty pieces.
How to use a spray bottle, water and a simple pearl to achieve a stunning "rain drop" multi-colored ghost graphics.
The one trick for color-checking your work to avoid screw-ups. While others are struggling to get the colors right, you'll be moving ahead with a fool proof system.
Homemade fender and tank stand tips to make the job a breeze. You'll especially like the simple "plain washers" trick for adding extra stability.
How to achieve an absolutely stunning bright-orange pearl. Larry shows you the simple "two-step" process for getting this normally transparent color to practically glow in the dark.
Simple metal-grinding... stripping-wheel... and buff-down tips to get any bare metal eager to accept "filler" .

Larry demonstrates everything in detail

to make working from bare metal a breeze.
A cool "transfer and flip" spray mask trick that will let you perfectly match both sides of your artwork and save you hours of work. Stun your customizing buddies with this one.
A "spray bondo" (very cool) that allows you to do filler work over large areas -- from your spray gun. Larry makes it simple for you, showing you exactly how to mix, spray and "feather" it for perfectly smooth and even body shaping.
The little known secret to sealing off the gas cap neck so you NEVER have to worry about gas and fumes "creeping" under your custom paint. It's

inexpensive and simple...

and ensures that your custom job is protected forever.
What kinds of catalysts you should use and why you never want to "over-harden" . This one simple tip will save you the agony of a "crackled" job and wasted materials.
How to undercoat your fenders. Larry shows you which brand to use, (and which one you NEVER want to use), how to apply it, and the simple secret that'll later allow you to easily "rinse away" any mud and grime... always keeping the underside of your fenders squeaky-clean.
Three simple ways to quicken drying and set-up times,

allowing you to move along quickly

and without fuss.
Why building multi-layers of "bondo" on a Harley fender is a bad idea. Larry shows you simple alternatives that'll last forever.
Hand "contouring" secrets and tips for developing a superior "feel" --

simple secrets that'll have you quickly customizing

alongside the best.
Rage Gold "filler" mixing and spreading tips. Use it alone or mix in "metal glaze" to make it smooth as cream. Larry gives you a "quick-learn" on filler mixing, spreading, and shaping to make it all oh-so-easy for you.
The trick to using "wash primer" for greater adhesion and rust protection. You'll discover everything about mixing, spraying and flashing to make your primer stick like glue to raw metal.
A cool "Lesonal" primer-surfacer that allows excellent "build" for easy sand-backs and amazing "shaping" properties. This will allow you to

easily wipe away flaws and imperfections

for a perfect surface and smooth "feather backs" .
Why you NEVER want to wet-sand filler and poly-surfacer. This one "heads-up" will spare you many hours of heartache -- easily side-stepping big problems.
Larry's favorite spray guns and which he uses for gel-coats, primers, basecoats and metallics. No need to "figure it out" -- Larry shows you exactly which ones you need.
Why the pros always "guide coat" body filler and primer-surfacer. You'll quickly discover how to ensure that ALL imperfections and orange peel are gone forever.
Proper mixing order for "true mix" . This simple procedure will ensure you're doing it right for perfect results.
The simple tricks to getting away with mixing and matching different brand names. Paint reps will tear out their hair when you show them this -- but Larry takes out all the worries.
The easy to follow steps to mixing, applying and wet-sanding your final clear protection for a

smooth-as-glass finish

. Larry walks you through it all, clearly demonstrating and explaining every stage so there's nothing left to chance.
The amazing "razor scrape" leveling trick that strikes fear into the hearts of even experienced customizers. Larry shows you

the simple way to how it's done

and why it's the fastest and easiest way -- saving you hours of tough sanding.
And more... a LOT more! Watch it in the morning and start using it in the afternoon. It's that simple and easy to follow. But the best part is that you don't need to be a rich hot-shot with some high-tech "Monster Garage" to pull this off.
No way.
Larry shows you ALL these easy tricks and insider secrets -- using nothing but a handful of simple tools and less than a hundred bucks worth of materials. There's no expensive equipment, no staff of grunts helping out, no impossible to find products.
Just simple and easy-to-learn customizing secrets that you'd probably NEVER figure-out on your own. Stunning drop-shadow tricks... "crossover" graphics... avoiding "flat spots" in your job... double-action airbrush tricks... how to mix "intensifier" urethane candies... determining paint "opacity" for hyper-brilliant colors... and tons more.
It's powerful information that you simply won't find anywhere else.
So here's the deal: This incredible "Firestorm" DVD package is nearly 2-1/2 hours, of rock-solid customizing instruction that will take you from zero to a hundred practically overnight. Normally I'd charge $97 for this.
But for you -- the hottest of my "hot-list" -- I'm knocking $20 off. The price for this package is just $77 -- a fabulous deal considering it's less than you'd pay for a simple "diagnostic" from your local mechanic.
And trust me... when you discover how easy it is to quickly transform your ride from bare-metal to finished show-quality... you'll thank me. And the best part for you is that right now...
You Can See It All
Absolutely FREE If You Choose.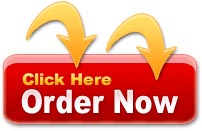 That's right. Because with my generous money-back guarantee, if you don't like "Firestorm" for any reason (even NO reason) simply send it back and I will promptly refund every penny of your purchase price, no questions asked and no hard feelings. We'll still be friends no matter what you later decide.
Heck, I'm even willing to give you...
One Full Year
To Check It All Out.
That's how completely confidant I am that you'll want to keep this. Watch it... use it... and take your time. You don't have to worry about a thing because it's all RISK FREE. See it all for nothing if you want.
As one of my most valued "hotlist" customers, I totally trust your judgment.
Here's what you need to do to right now: Click on the "Add To Cart" button now and use your credit card to order this right now. It's completely encrypted, confidential and secure -- a lot safer than using your card at your favorite restaurant.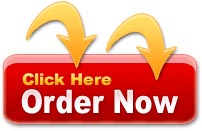 Or you can call my office right now TOLL FREE at:
1-888-665-6961
(Ask For Dept. LS-77)
Tell whoever answers that you want Larry Savi's "Firestorm" DVD package (ask for Dept. LSB-77). You can use your credit card. Or, if you'd rather pay by check or money order, (payable to BAA), simply send your $84 payment (that's $77 plus $7 shipping and handling) to: BAA Direct, Dept. LSB-77, 606 E. Acequia Ave., Visalia, CA 93292.
No matter how you order, your "Firestorm" instructional package will be shipped out to you immediately.
But wait... there's more. If you act right now, I'll also send you a FREE bonus -- "Savi Tips To Show Quality". This amazing audio CD is already creating a nervous buzz among customizers who know all the "insider" secrets to winning car and bike shows.
Now YOU can know these secrets too. Because, for the first time ever, Larry gives you the straight-talk about what world-class show-judges look for in "Best of Show" car and bikes.
This critical info will quickly allow you to develop a keen eye. Use it to improve your skills... win shows... or to help you instantly recognize the difference between good work and true "top-dog" show-quality stuff. It's incredible insider info that'll give you the instant edge.
This "Show Quality" audiotape is worth $29 all by itself, but I want you to have it FREE -- yours to keep even if you later decide to return "Firestorm" for a full refund. Consider it a "thanks" from me for taking the time to check-out this generous offer.
But There Is
One "Catch"
I've only produced 188 of these "Show Quality" and I doubt that I'll go through the expense to duplicate any more. So you've got to act now.
I've got plenty of packages here in my office, but you need to order now because they're going fast. Believe me, I'm already getting requests for this (especially from experienced customizers) so please... if you're interested in getting your hands on this "insiders" info, order right away... okay?
Sincerely,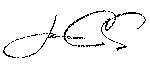 James Curley
P.S. Click on the "Add To Cart" button now or call 1-888-665-6961 right now and ask for Larry Savi's "Firestorm" DVD package. It's all RISK FREE to you, but that cool "Show Quality" audio CD is yours to keep even if you later decide to take advantage of my generous money-back guarantee.
There's only 188 "Show Quality" CDs to go around, after that it's gone forever. Operators are standing by 24/7, so there's no bad time to phone.
So do this now, while you're still thinking about it. You've got nothing to lose and everything to gain.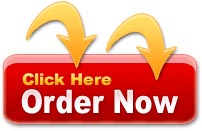 © OHP Direct, All-Right Reserved.
Privacy Policy